The Nicholls Colton Group Board comprises 5 Directors.
Ian Elliot – CEO, Finance Director & Joint Owner
As CEO for Nicholls Colton Group, Ian has overall responsibility for creating, planning, implementing, and integrating the strategic direction of an organisation.  Ian has over 30 years experience within the industry with a background in structural investigation and site and laboratory testing including pavement evaluation and new build constructional activities.
Away from the working environment Ian is the volunteer lead for Waterpolo in England and Britain, working with both Swim England and British Swimming to plan and deliver the sport from participation through to our international men's, women's; senior and junior teams.  He also coaches at club level and can still occasionally be found in the pool for masters events.
Alex Warwick – Chairman & Joint Owner
Alex has a background in geotechnical & contaminated land consultancy, and has been at the Group for 31 years. Alex is also a renowned and exciting drummer playing in both UK and Germany. He has just been nominated for International E-Drummer of the Year – a title which recognises an ambassador for electronic drums and someone who has raised the profile of electronic drums. He has a significant YouTube presence (150 drumming videos, 3000 subscribers and 2M views), where he has a very enthusiastic following of drummers, other musicians and music fans. He is the drummer for the highly acclaimed international collaboration 'iGenesis', a Genesis Tribute Band that exists only on YouTube. He plays in various bands, the most high profile of which is 'Montys Travellin Music Show International', a band comprising exceptionally talented musicians and great friends from UK, France and Germany. Alex is assisting Pearl Drums Global with the software development of their class-leading drum-module; and he has an endorsement contract with German drum manufacturer, 'Drum-Tec'.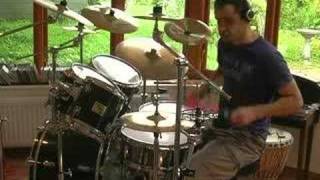 Mike Shelbourne – Director of Laboratories & On-Site
Mike has a background in chemical and environmental testing, and has been at the Group for 8 years.
Nick Hutt – Director of Structures, Pavements, Drainage & Geotechnical
Nick has a background in geotechnical & contaminated land consultancy, and has been at the Group for 26 years.
Guy Anderson – Director of Support Services
Guy has a background in materials testing and health & safety, and has been at the Group for 37 years.